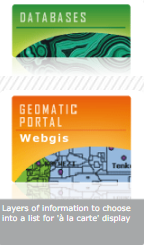 Publications
Spring 2008
Executive summary:
Good Governance and Transparency in the mining sector.
Traceability of ore and financial flows in the Copper (Cu) and Cobalt (Co) ore trade in the Democratic Republic of Congo (DRC).
Poster:
Caractérisation géochimique des minerais de cuivre et cobalt de l'Arc Cuprifère
du Katanga (République Démocratique du Congo) : Premiers résultats et hypothèses génétiques.